Limited Time HydraFacial Offer
20% off your first HydraFacial treatment. Savings of up to $59
Book your Complementary Consultation Today. Discounts are available for 1st time clients only.
Request Free Consultation
Benefits of HydraFacial
Effective Independently, Transformational Results
No downtime and instant results
2 Levels available, customized to meet your aesthetic goals
State-of-the-art technology enables safe and effective cleansing, extraction, and skin hydration on multiple levels
Experience the revolutionary technology of HydraFacial with The Hudson's signature touch.
Offer available on our signature Premier HydraFacial (75-minute service) or Demi HydraFacial (30-minute service).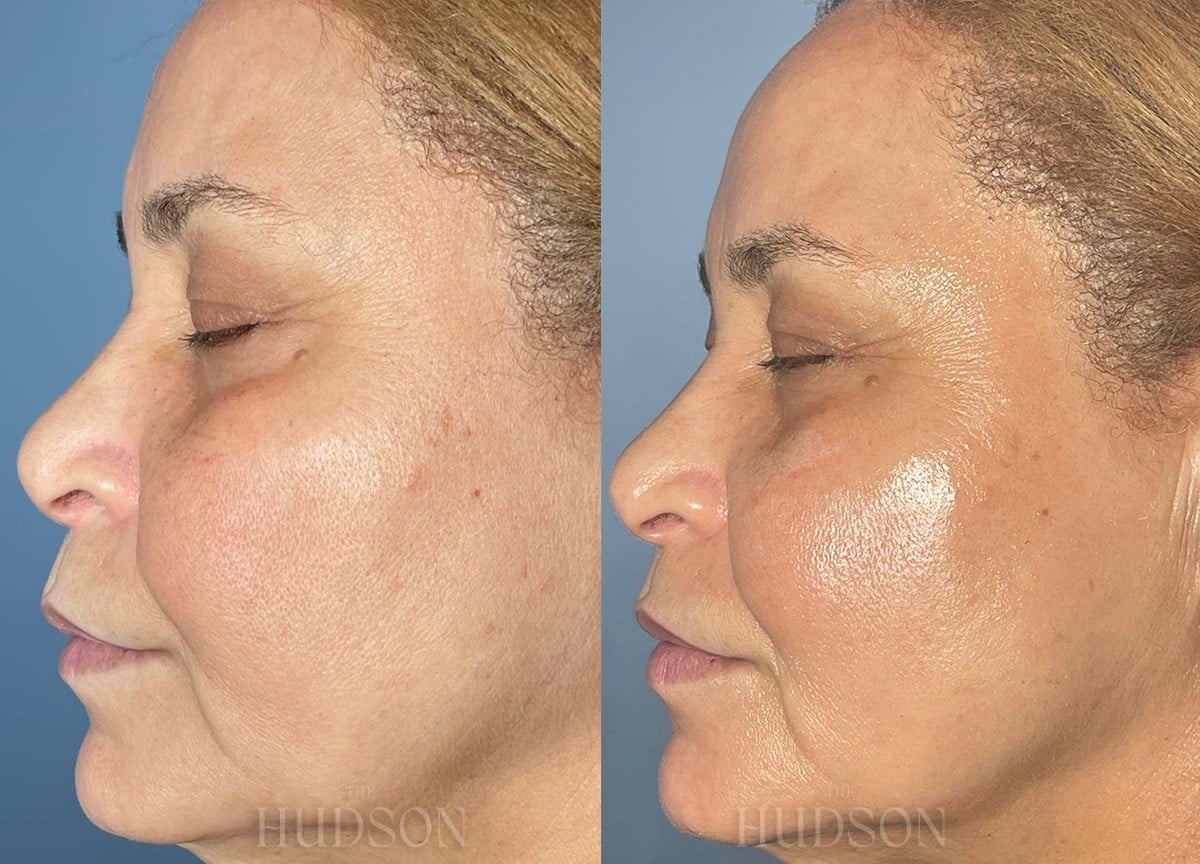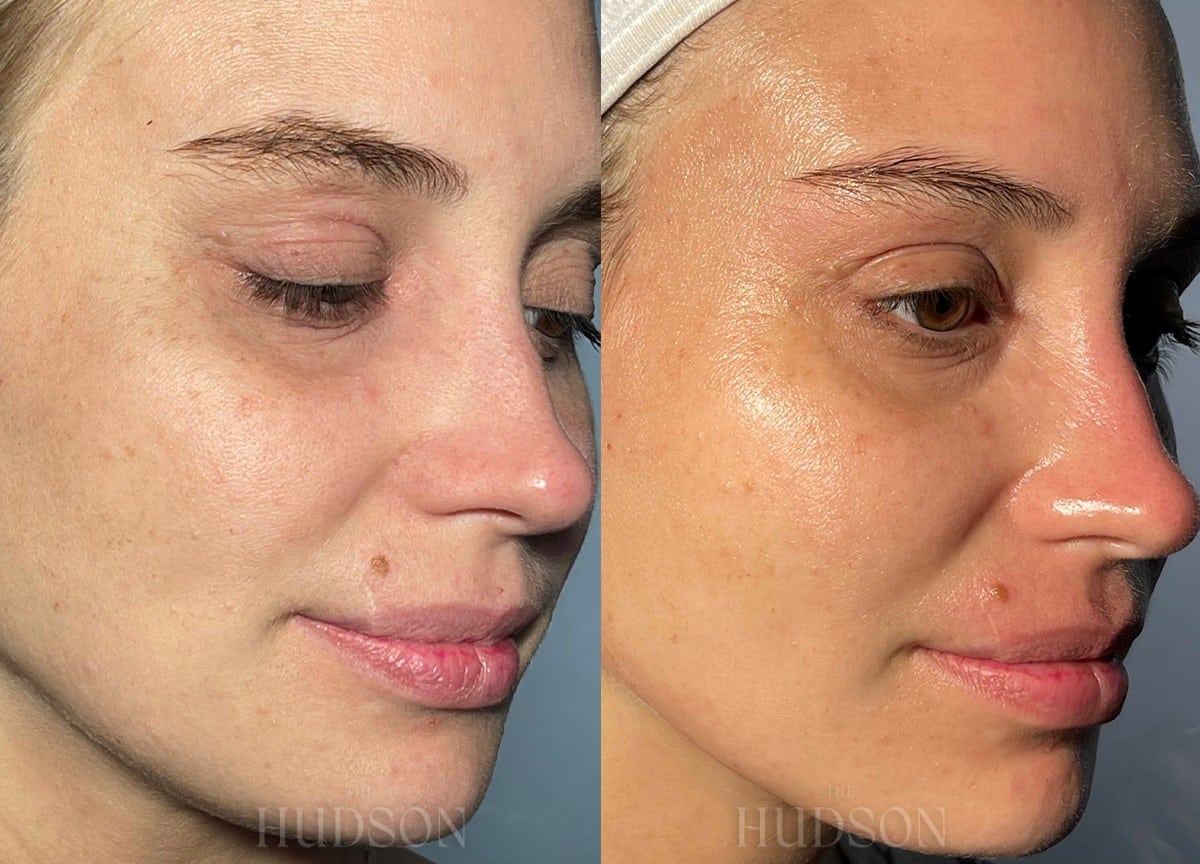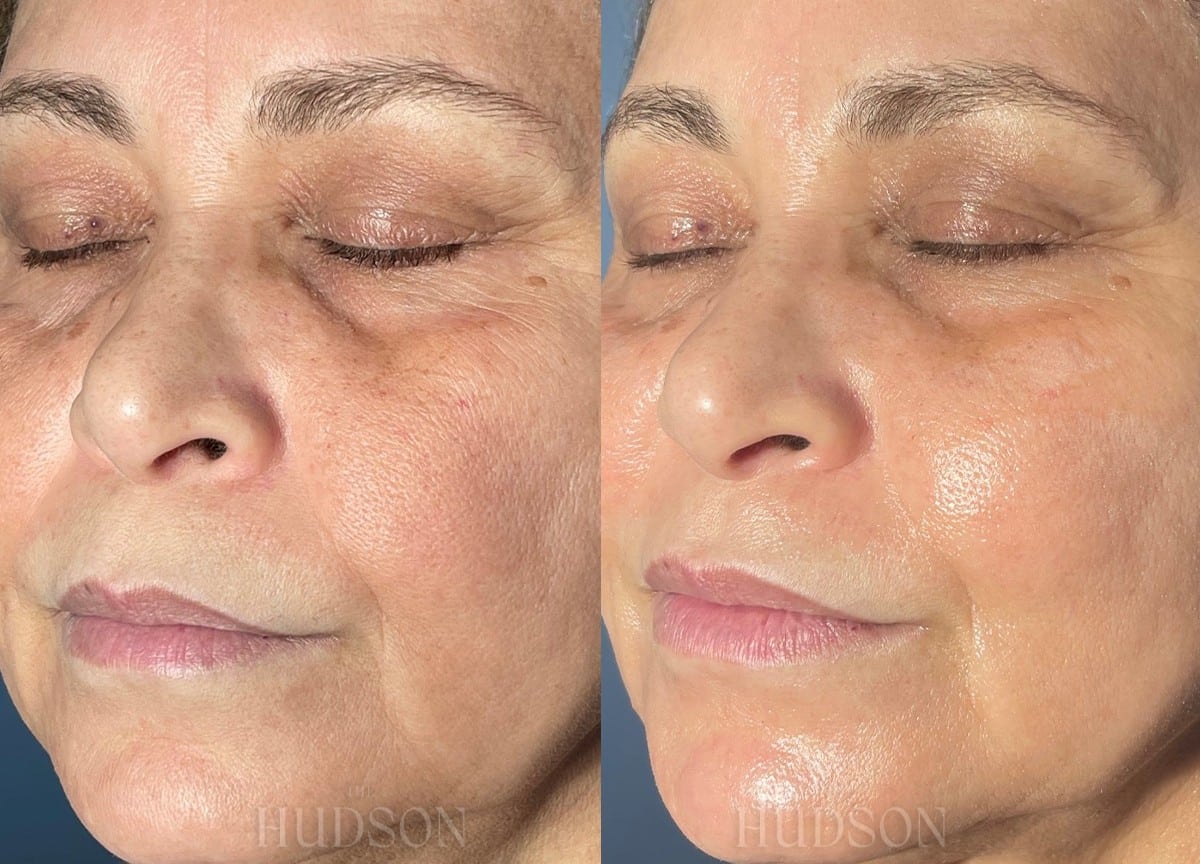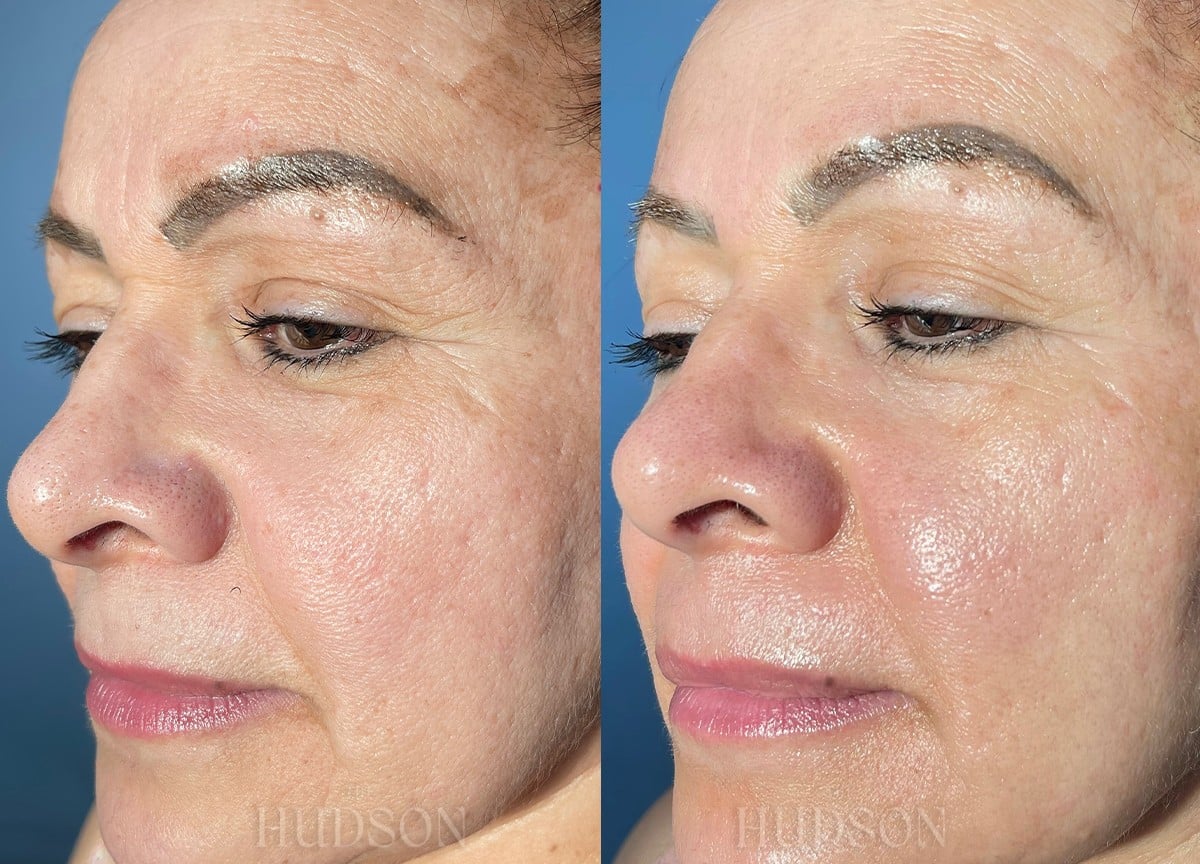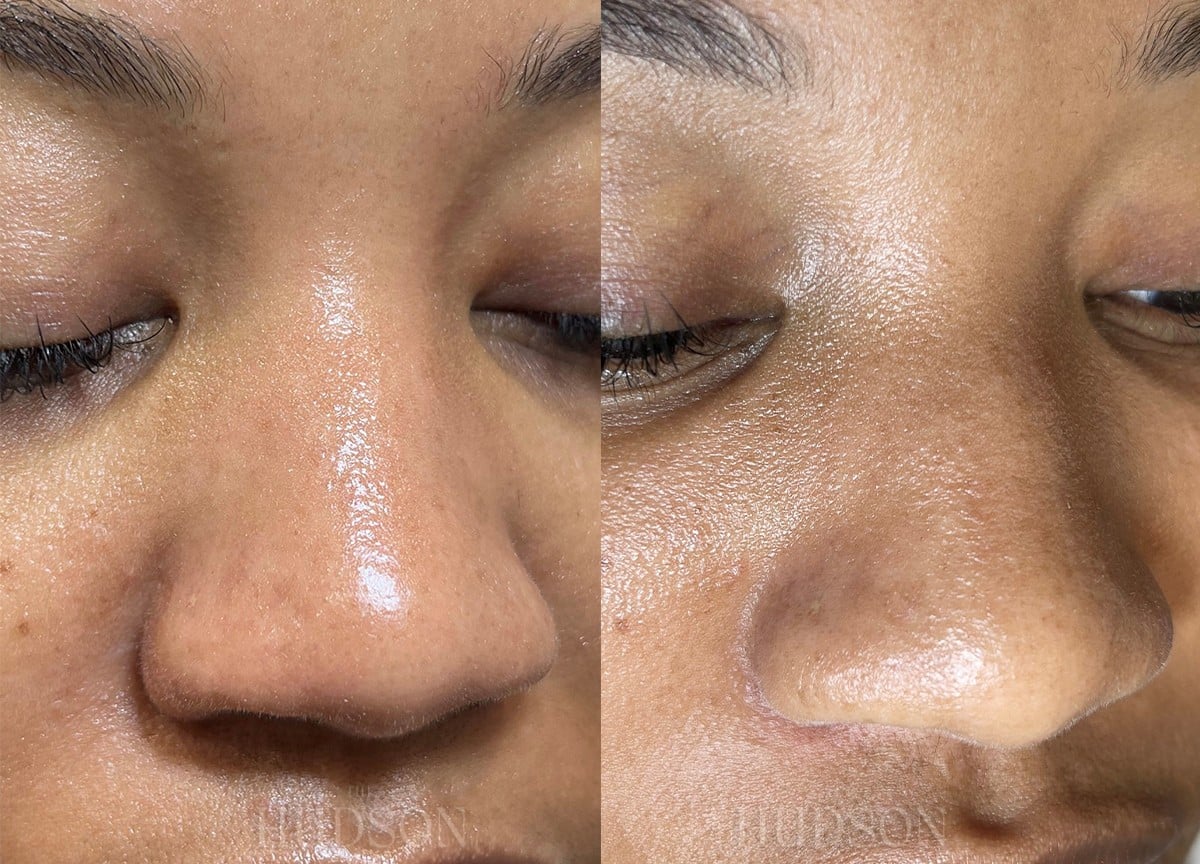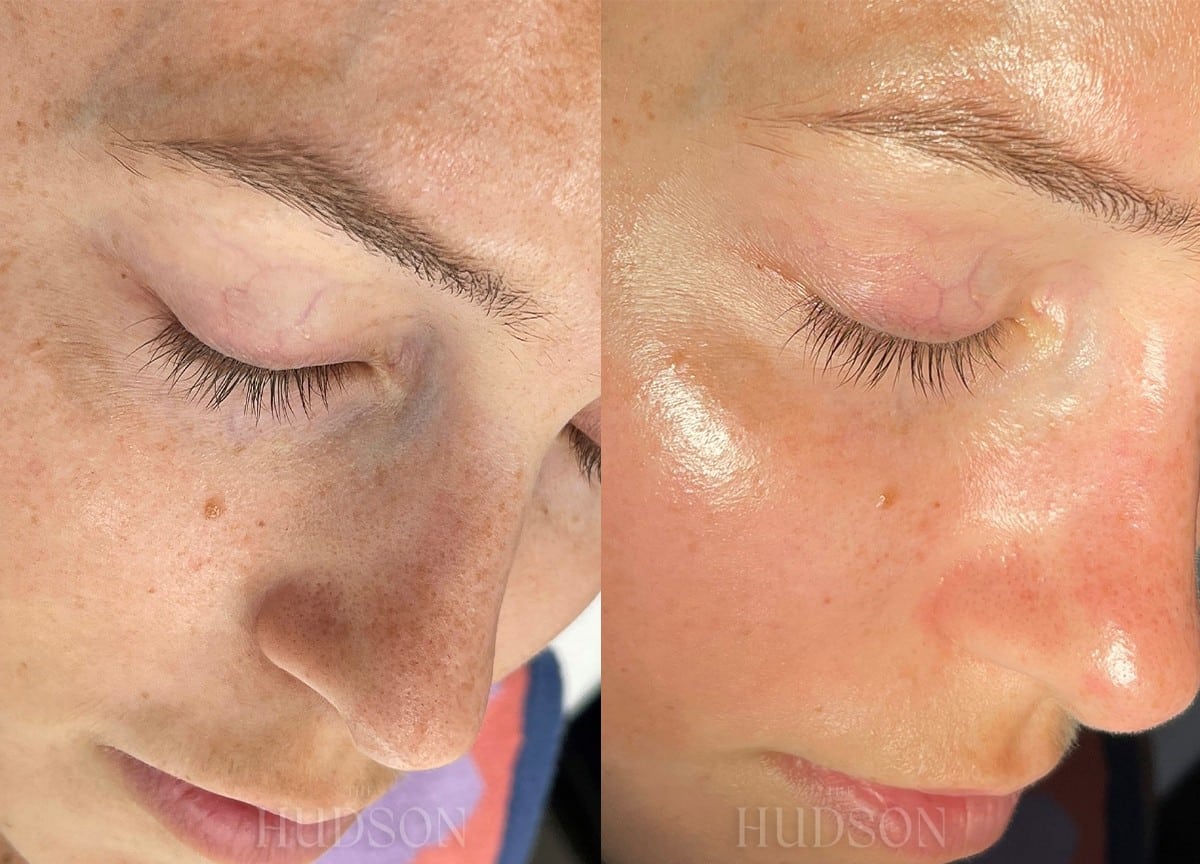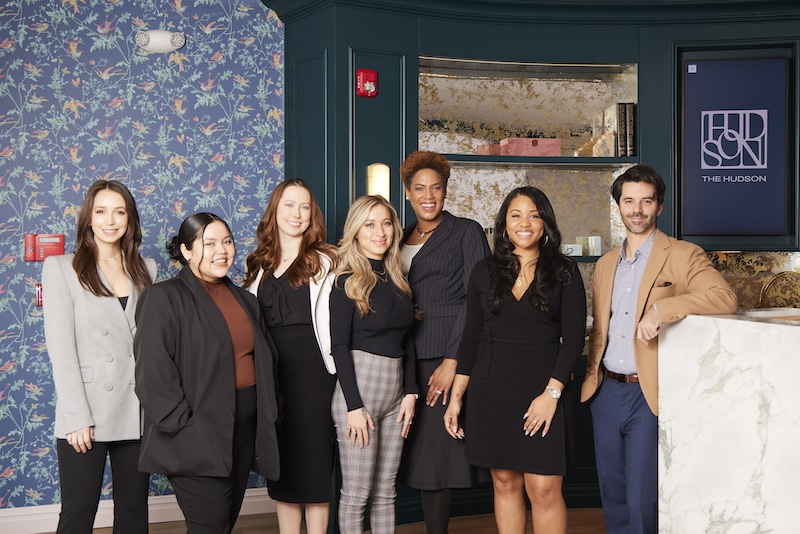 Why choose The Hudson Med Spa?
Outside of the beauty of our brand new, state-of-art location, there are three key reasons to choose The Hudson
---
CUSTOM SOLUTIONS – We know no two clients are alike. After a comprehensive skin analysis, we will design a bespoke treatment plan for you prioritizing your main concerns while keeping The Beauty of Balance in mind.
RESULTS, SIMPLIFIED – We believe in a highly curated list of proven treatments and products that get our clients consistent, sustainable results. This means we won't throw the book at you – we will only recommend what we believe will keep you aging with grace.
AESTHETIC EXPERTISE – We believe aesthetic treatments should be performed only under the leadership of a physician with expertise and training in aesthetic medicine. Our Medical Director, Dr. Brad Gandolfi is a double-board certified plastic surgeon who has trained at some of the most prestigious institutions in the world.
ABOUT HYDRAFACIAL™
HydraFacial™ is a safe, non-invasive, and effective treatment using patented technology to cleanse, extract, and hydrate skin on multiple levels. HydraFacial™ creates results through three steps: first, gentle microdermabrasion-like exfoliation to reveal radiant skin below the surface; second, mild suction to remove debris from pores, and third, deep hydration through super serums made with highly moisturizing ingredients, with a final layering of the skin in nourishing, protecting antioxidants and peptides.
The three key steps of a HydraFacial™—exfoliation, extraction, and hydration—are all performed through the Vortex-Fusion delivery system, a wand-like device which uses advanced vacuum technology and powerful serums to leave you with vibrant, radiant-looking skin. Highly customizable to your own skincare needs, such as acne, blackheads, or anti-aging, the HydraFacial™ is ideal for skincare beginners or for an enhanced glow before a big event.
Reviews
"Elena and Nicole are the best, I came there on my bday and they went out of their way to make me feel super special. I have to make another appt for another facial and Forma treatment!"
"My skin was amazing after the facial and remained perfect for weeks to come. I purchased the aftercare recommended and have never been happier. I will definitely be returning time and time again for facials at Hudson Med Spa!"
"I always go to Elena for my Hydrafacial Deluxe. She literally transformed my skin. My skin went from tired and dull to healthy and glowing. She is a miracle worker. Can not recommend her services enough!"
"I recently had under eye and lip fillers as well as a photo facial with Dr. Gandolfi. I was so pleased with my results!…A wonderful experience all around and would highly recommend Dr. Gandolfi and will be returning to The Hudson Med Spa soon for more procedures!u0022
Frequently Asked Questions
Book today and save 20% on top-selling treatments!