Challenges Addressed
---
---
PRICING
Starting at:
The Beauty of it
---
Results in the same glowing skin HydraFacial is known for on less treated areas of the body
Stimulate collagen production and improves blood circulation
Exfoliate and hydrates treatment areas
ABOUT BODY BY HYDRAFACIAL™
Body by Hydrafacial treatments are skin transforming procedures leveraging the Hydrafacial technology to target other parts of the body.
Body by HydraFacial can be performed on many parts of to get you glowing from top to toe including Back, Neck and Decolletage, Booty, Thighs, Scalp, Hands and Arms. Treatments can be enhanced (depending on area) with Lymphatic Drainage, Hydrafacial Boosters, Dermaplanning and Jelly Masks.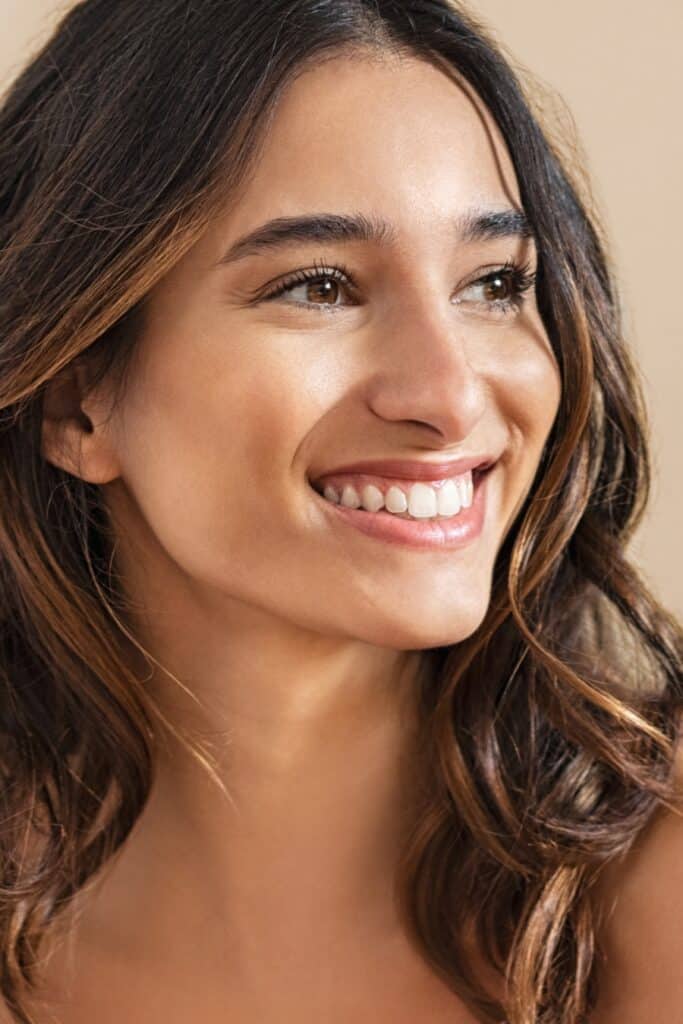 Where Can It Be Used?
The HydraFacial™ Keravive™ Scalp Treatment is used on the scalp to address dry scalp and dandruff.
The HydraFacial™ Back Treatment is used on the back to address dry skin, oily skin, and acne.
The HydraFacial™ lymphatic drainage treatment can be used on the body to address dry skin, oily skin, and acne.
Body By HydraFacial
Standard
Price
Member
Price
Hands
$99
$89
Arms
$250
$225
Booty
$

2

50
$225
Thighs
$300
$270
Neck & Decolletage
$150
$135
Back
$325
$293
Keravive Scalp Treatment
$450
$405
Add-Ons
Standard
Price
Member
Price
HydraFacial Booster
$50
$45
Dermaplaning
$85
$77
Lymphatic Drainage
$85
$77
Which Body by Hydrafacial Treatment Is Right for You?
At The Hudson Med Spa, we can target different areas of your body during your relaxing and rejuvenating Body by Hydrafacial procedure.
Neck and Décolletage
The neck and decolletage area is too often ignored, causing the skin there to age faster. Exfoliatin and hydrating the skin with Body by Hydrafacial This option targets your neck and décolletage, diminishing signs of aging, and it can leave your skin looking more radiant and hydrated.
Hands
You can turn to this revitalizing option for dry and cracked hands that show aging. Body by Hydrafacial exfoliates your skin, leaving it softer and more youthful-looking.
Thighs
When performed on your thighs, Body by Hydrafacial can exfoliate and hydrate the area while also preventing ingrown hairs and improving skin texture.
Back
The Body by Hydrafacial back treatment focuses on cleansing and detoxing your back, and it uses exfoliation and extraction to clear clogged pores. This treatment is beneficial for people who have back acne. Lymphatic drainage treatment can be added onto the back treatment for extra exfoliation.
Booty
The Booty treatment can help brighten and smooth your buttocks, improve texture, and fight dullness. This treatment is great pre-vacation to exfoliate the skin, leaving it hydrated and with improved texture. It can also be a good option if you have experienced acne breakouts in the area.
Scalp
This relaxing treatment can nourish, cleanse, and hydrate your scalp. It is an excellent choice if you have dead skin cells, clogged hair follicles, and dry skin.
Arms
If you have dry and rough skin patches on your arms, Body by Hydrafacial treatment can be the right choice. It cleanses and exfoliates the area, allowing healthier skin to replace dead cells.
HydraFacial™ Back Treatment
When used on the back, where people often experience acne and blackheads, HydraFacial™—a safe, non-invasive, and effective treatment using patented technology—generates immediate results through three steps: first, gentle microdermabrasion-like exfoliation to reveal radiant skin below the surface; second, mild suction to remove debris from pores, and third, deep hydration through super serums made with highly moisturizing ingredients, with a final layering of the skin in nourishing, protecting antioxidants and peptides.
The three key steps of a HydraFacial™—exfoliation, extraction, and hydration—are all performed through the Vortex-Fusion delivery system, a wand-like device which uses advanced vacuum technology and powerful serums to leave you with vibrant, radiant-looking skin. Highly customizable to your own skincare needs, the HydraFacial™ Back Treatment is ideal for a deep, clarifying cleanse and enhanced glow before a big event.
---
HydraFacial™ Lymphatic Drainage Body Treatment
Your lymph system covers your entire body, and congestion within that system can be the root cause of concerns like bloating, lethargy, digestive problems, allergies—and even dull skin! Lymphatic drainage therapy encourages your lymphatic system to deliver fresh nutrients to your cells, speeding up your cells' regeneration process.
HydraFacial™ lymphatic drainage therapy performed on your body will cleanse and moisturize your skin, remove toxins, increase blood circulation, develop a more toned physique, and stimulate cell and tissue regeneration.
---
80px
HydraFacial™ Keravive™ Scalp Treatment
Scalp health is an often overlooked, yet highly critical component of healthy, fuller-looking hair. HydraFacial™ Keravive™ scalp treatment addresses dry skin, clogged follicles, dead skin cells, and lack of circulation by first extracting impurities from the scalp and hair follicle, then infusing the scalp with a concentrated mix of powerful ingredients that exfoliate, hydrate, nourish, and generate hair growth.
A HydraFacial™ Keravive™ treatment begins with an in-office visit, followed by a hydrating take-home spray to be used for thirty days post-treatment. Treatment is repeated for three consecutive months, along with continuous use of HydraFacial™ Keravive™ Take-Home spray, for the most effective results.
FAQ
The Perfect Companion
Products and services that pair perfectly with HydraFacial
SkinCeuticals Neck, Chest & Hand Repair
SkinCeuticals Body Retexturing Treatment
SkinCeuticals Body Tightening Concentrate