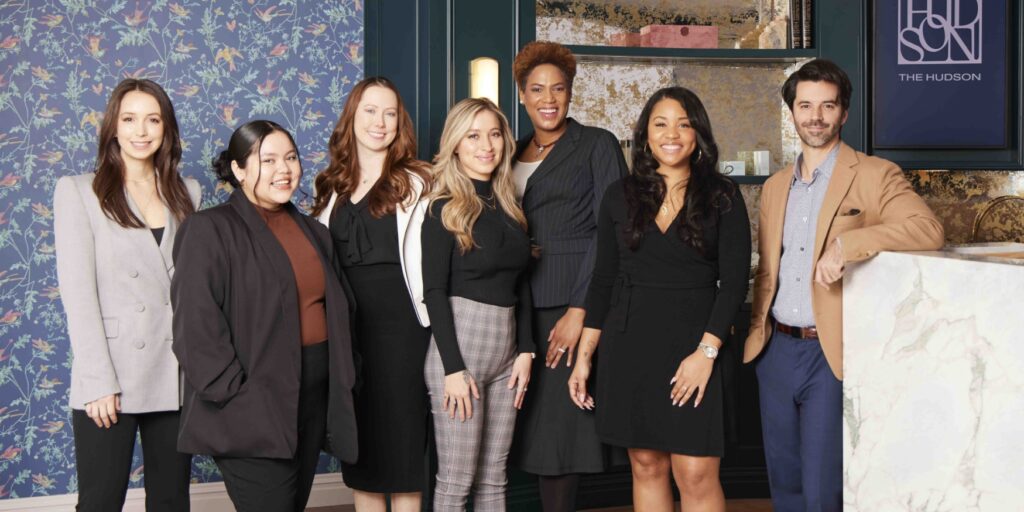 ---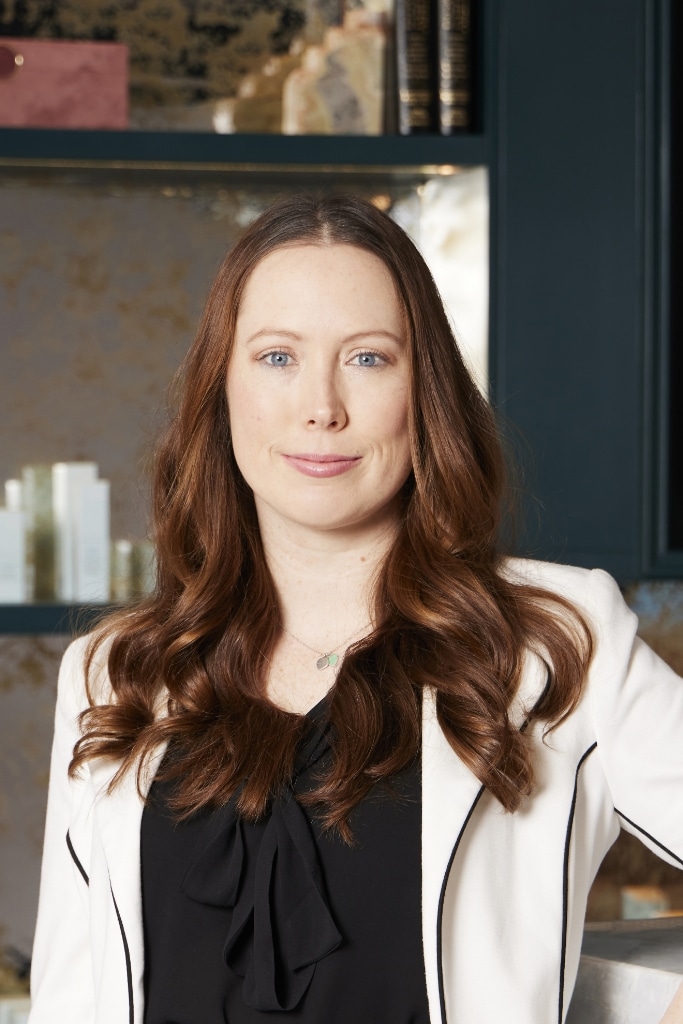 Rebecca Whealen
Physician Assistant
Originally from California, our Physician Assistant Rebecca's sunny demeanor and personality will make you feel at ease. Whether you are a new or returning client, Rebecca's priority is to help you feel comfortable and empowered in your own skin. With a background in Orthopedic Surgery Rebecca brings to the table a respect for human anatomy and a multidisciplinary approach to aging and wellness. When not in the Med Spa, you can find her hiking with her dog, on the tennis court with her husband or exploring the big apple.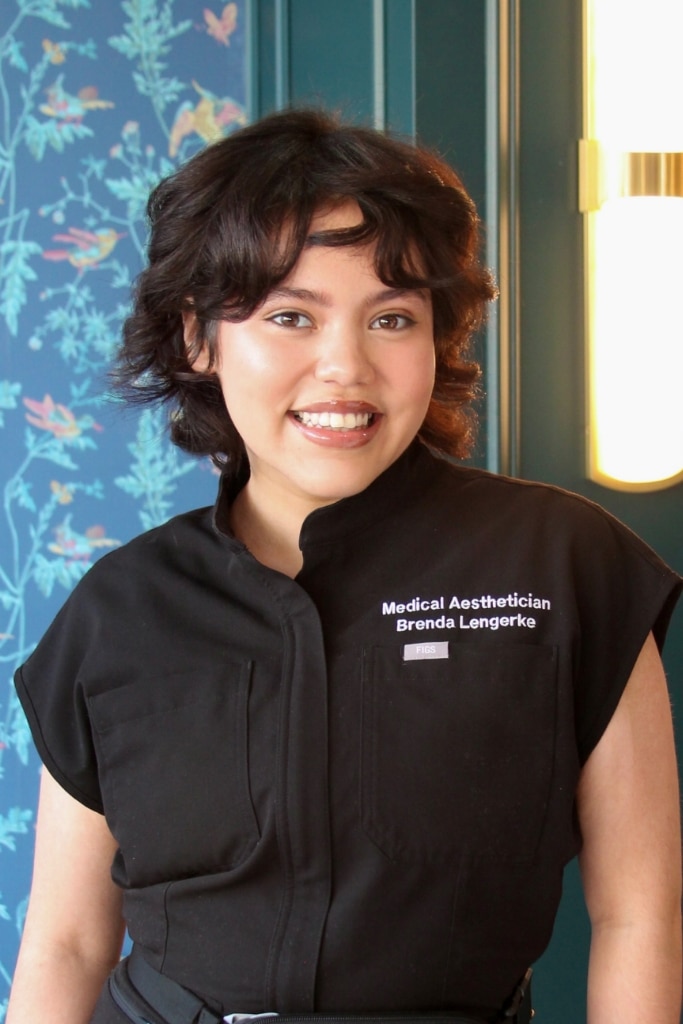 Brenda Lengerke
Licensed Aesthetician
Brenda is a result driven, licensed aesthetician and certified Hydrafacialist with 7 years of experience in the beauty industry. Brenda started her career working with some of today's leading skincare brands, has an extensive background in product education and loves to share her skincare tips and tricks with her clients. She is passionate and eager to give you the best skin of your life! Her number one priority is ensuring that you are comfortable and confident in your skin. When Brenda isn't in the treatment room she loves to express herself creatively through photography, filmmaking and working on interactive skincare content on her Instagram @TheSkinsthetician.
---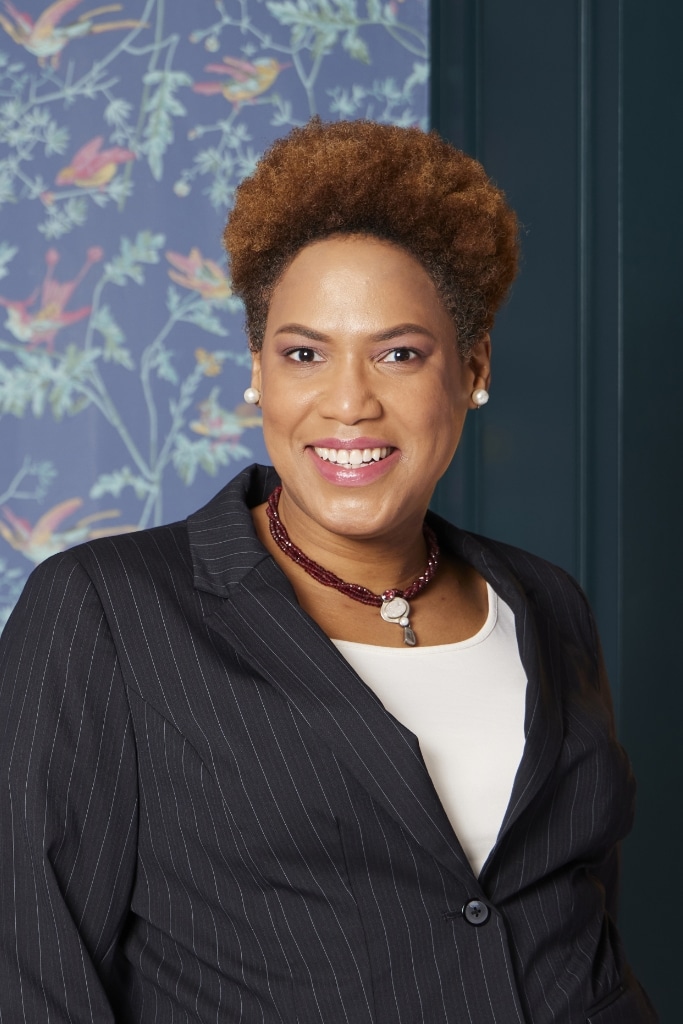 Tiffany Harris
Licensed Aesthetician
Tiffany is an enthusiastic aesthetician with over 10 years experience, in aesthetics, beauty, and skin management. She received her training at the Steiner Institute of Aesthetics and since graduating had the pleasure of learning results-driven techniques with various tools and medical grade skincare brands including Skinceuticals and HydraFaical, ensuring effective and transformative results. Ever the perpetual student, when Tiffany isn't consuming new information about skin innovation she enjoys participating in diverse sensory experiences such as music and food with her husband and friends.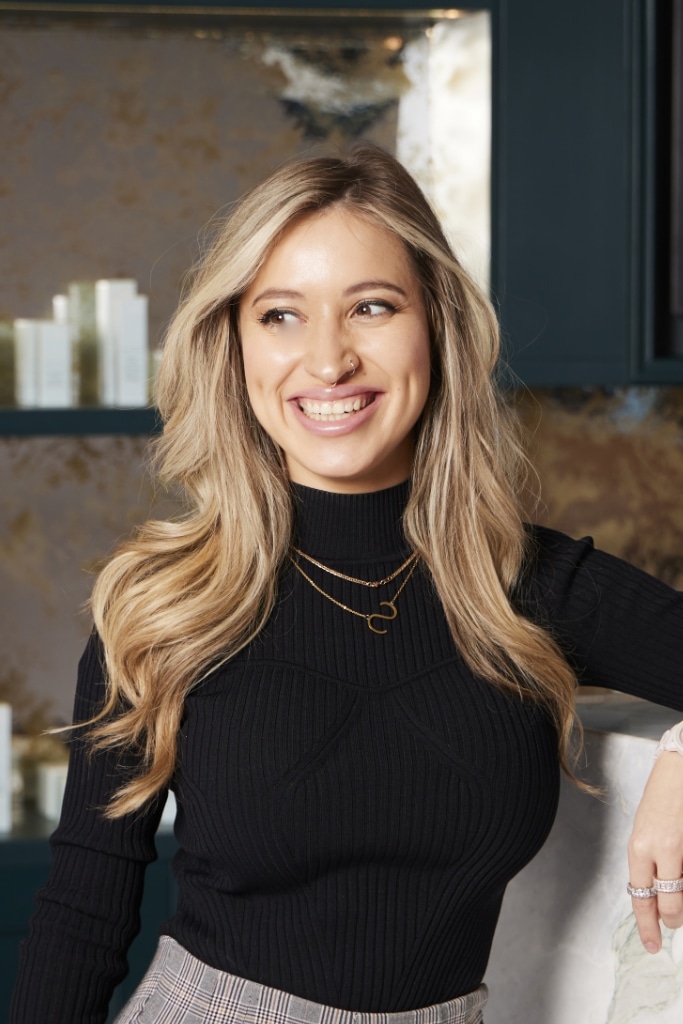 Sofia Cascante
Medical Assistant
Our Medical Assistant Sofia's goal is to instill confidence in her clients, while making them feel seen and cared for. Sofia is a Certified Medical Assistant with 7 years experience in medical practices where she has homed in on her skills to provide exceptional client care. Sofia loves celebrating her Hispanic culture and has the travel bug – next stop Greece!
---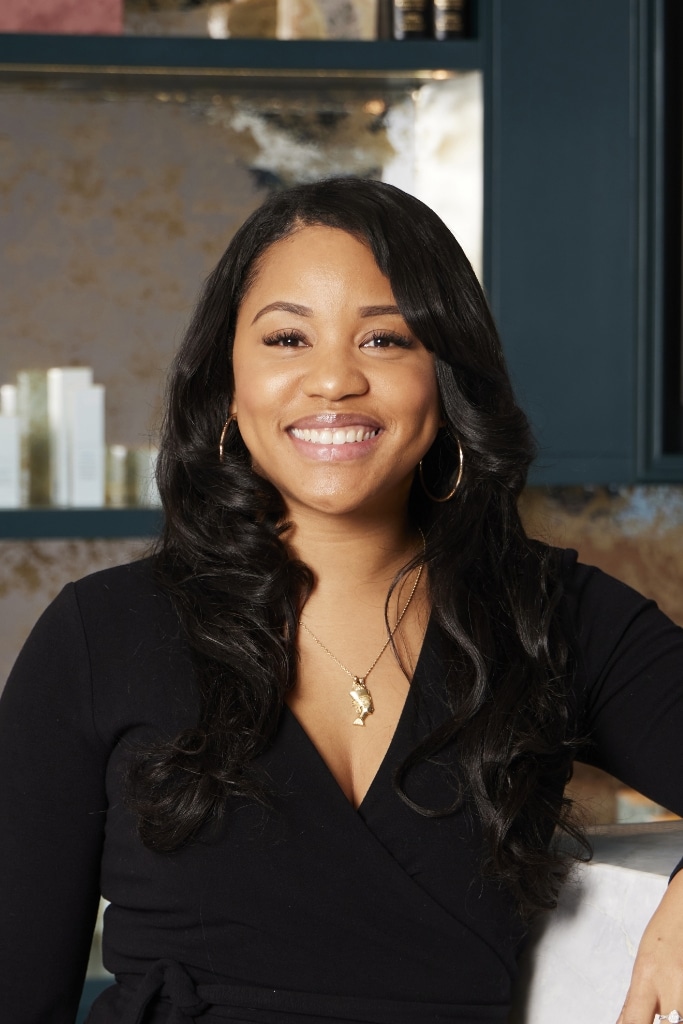 Nicole Anderson
Director of Operations
Director of operations, Nicole Anderson is enthusiastic about cultivating an environment that makes you feel both welcomed and pampered. She leads her team with compassion and understanding. Nicole comes with almost a decades worth of experience in managing both surgical and non-surgical aesthetics organizations. Her focus is ensuring every client feels amazing when they visit. When she is not at the Med Spa you can find her packing her bags for her next adventure. Travel is her favorite form of self care.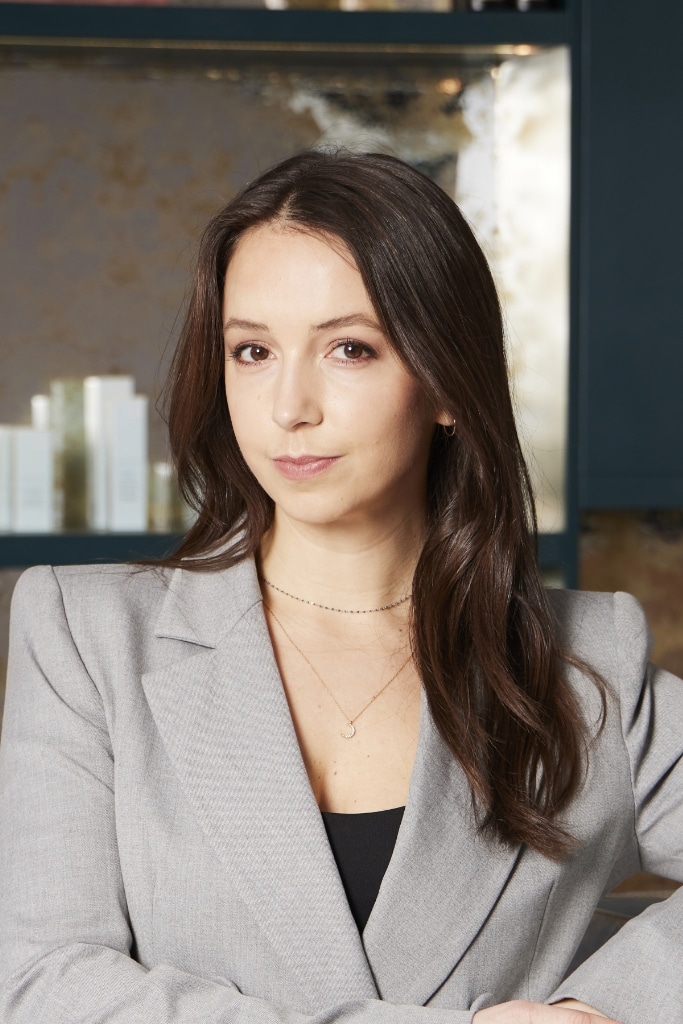 Melissa Gandolfi
CEO
Co-founder of The Hudson, Melissa is a spirited entrepreneur, passionate about the people experience – for both her team and her clients. Prior to creating The Hudson, Melissa spent over a decade in revenue, risk and operational management consulting. When not at The Hudson, you can find Melissa watching live music of any genre or relaxing with her senior dog, Toad.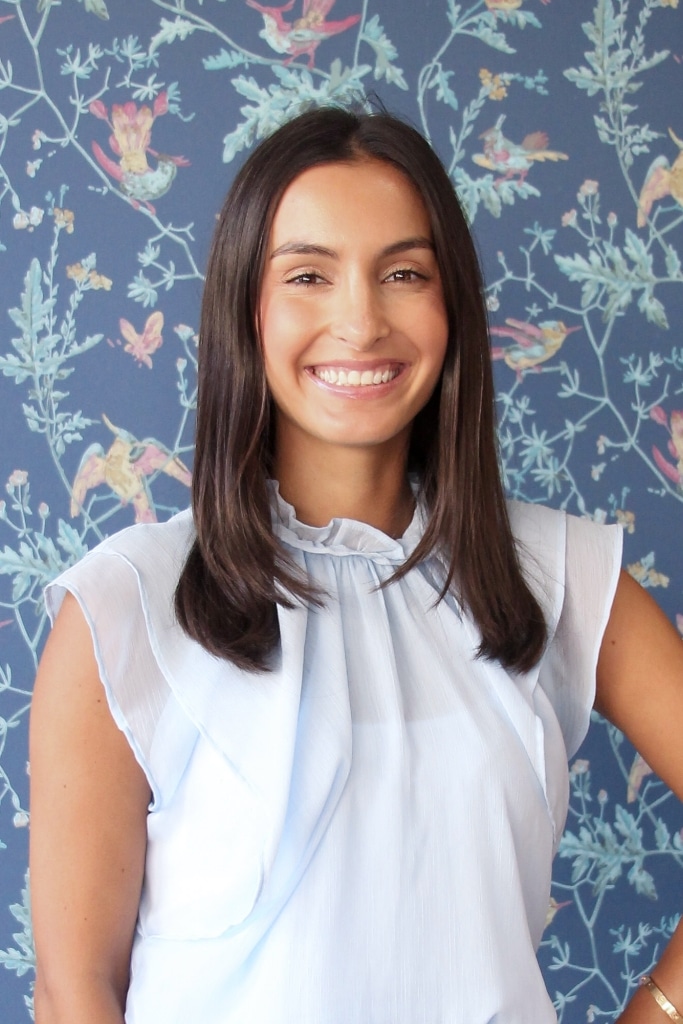 Olivia Pichigian
Sales & Marketing Associate
Sales and Marketing Associate, Olivia Pichigian is passionate about skincare and beauty trends. At The Hudson Med Spa, her focus is to coordinate events and produce innovative marketing materials that promote and represent the Med Spa. A graduate of Fordham University, Olivia utilizes her education in marketing and media to create content that speaks to the wants and needs of The Hudson Med Spa's clientele. When not at The Hudson, you can find Olivia with her family and friends relaxing at the beach while also promoting the use of sun screen to maintain skin health!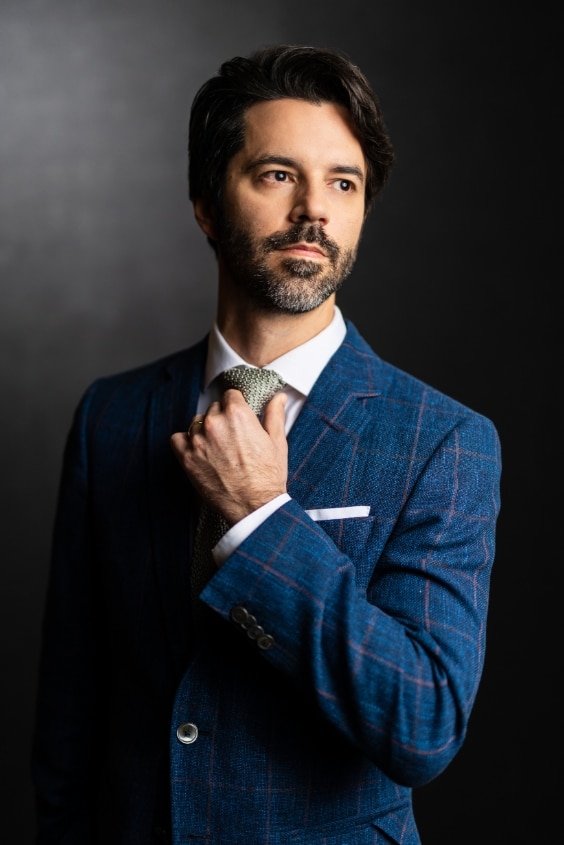 Brad Gandolfi, MD
Medical director
As a plastic and reconstructive surgeon currently practicing in Manhattan and New Jersey, Dr. Gandolfi brings to his practice thirteen years of training at the nation's most illustrious universities. He first earned his medical degree from LSU School of Medicine, trained at St. Vincent Hospital and Beth Israel Hospital in New York City and Duke University Medical Center, after which he became a clinical instructor at UCLA Medical Center and completed a craniofacial fellowship at the prestigious UCLA Craniofacial Clinic.

Dr. Gandolfi is board certified in surgery by the American Board of Surgery, and board certified in plastic surgery by the American Board of Plastic Surgery. He is an active member of the American Society of Plastic Surgery—the highest stamp of quality in surgery—and is a member of The Aesthetic Society, the by-invitation-only society made exclusively of board-certified plastic surgeons who have significant experience in cosmetic surgery.

Besides his years of rigorous training in cutting-edge technologies, Dr. Gandolfi finds ways to donate his time and expertise, traveling often to Central America and Asia to treat children and adults suffering from birth defects—in particular as a cleft surgeon for the nonprofit Operation Smile.

Both he and his team are guided by his five core principles: integrity, honesty, innovation, excellence, and evidence-based medicine.

To Dr. Gandolfi, plastic surgery is a highly personalized and personal experience. In his work—which is, truly, his art—he blends innovative strategies, groundbreaking technologies, and a well-honed aesthetic eye for design and detail in order to help you achieve your goals.
Reviews
"To start, the facility is clean and beautiful. As for treatment, Elena is extremely knowledgeable and result driven. As a makeup artist, skincare is very vital. With this in mind, Elena took the time to educate myself on her process, my skin and aftercare. My skin was amazing after the facial and remained perfect for weeks to come. I purchased the aftercare she recommended and have never been happier. I will definitely be returning time and time again for facials at Hudson Med Spa!"
-S.O.
"Brenda!!! Omg! Obsessed! I received the best facial ever and forma treatments. Brenda is the sweetest. She has a very calming personality, which you want when you are in a relaxing environment. My face has never looked so great after a facial and the glow lasted for weeks. In addition, she introduced me to forma, which is game changer – it literally is the Red Carpet facial. Will only go to The Hudson Medspa for all my spa and cosmetic needs."
-A.K.
"It was my first time getting a facial & I wasn't sure what would work best for my skin, but I've heard so much about Hydrafacials and wanted to give it a try. When I came in for my appointment the esthetician, Brenda, was so welcoming and has the sweetest smile. She really did an amazing job in educating me on why the Hydrafacial was suited for my skin, how we can customize it for my specific concerns and what we can add on to the service for an even better result and that's when I knew I had to get dermaplanned too! If you see my results, you'll know I'm definitely coming back."
-J.G.
"Absolutely amazing experience. Brenda is phenomenal."
-J.O.
Not sure what service
is right for you?
Read about all of our services and how they can help you achieve your goals.